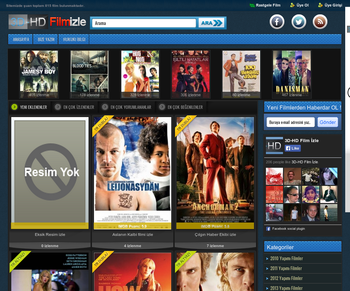 Bu Fiyata Bu Site Kaçmaz
Private sale waiting for an acceptable offer
0 offers
, Enter more than $59.85 for offer.
Domain IHS'den kayıtlı 2015'e kadar kayıtlı.Hosting ise Güzel Hosting'den yeni alındı.İsteğe göre 10-15 gün idare ederim.

Orta düzey seo yapıldı.
Keremiya v4 Tema kullanılıyor.
Lisansı SuperBot v1.3 alındı.
Otomatik yorum botu var.
Herhangi bir ban yok.
Gösterim bazlı reklamlarda 2 günde 3-5 $ arası geliri oluyor.(ro2.biz reklamları denendi ödeme alındı.)

Şuan site ile uzun bir süredir ilgilenmiyorum bu nedenle hitlerde dalgalanma oluyor.Eğer hergün en az 2 film girerseniz ve eklediğiniz filmler sizin olursa yani sizin adresiniz yazarsa çok iyi geri dönüş alacağınızdan şüpheniz olmasın. Satış nedenim ise artık bu işler ile ilgilenememden dolayı alacak olan arkadaşa şimdiden hayırlı uğurlu olsun.


Notice :
Listing on Siterobot should contain true content and information basing on facts. Listings cant violate laws, generally accepted social norms, religous norms and Siterobot
terms & conditions
item 5.2.1 paragraph h. Copyrights violation is unacceptable. All subjects which has come up in this notifications, are under responsibility of the seller. If you think any there violation, please connect with Siterobot.