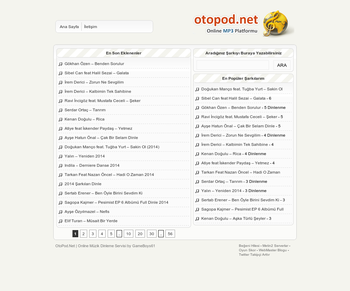 Page Rank: 3
Alt Yapı: WordPress
Alan Adı Firması: turkticaret.net
Kategori: MP3 - Şarkı - Müzik
İçerik: 1000 MP3
Hit: Referer Günlük 1K
NOT: Şarkıları youtube üzerinden çektiği için herhangi bir yasal sorumluluk arz etmez. Fiyata hosting dahil değildir. Fiyat dahilinde alan adı + site yedeği (tema, içerik vs.) verilecektir.

Notice :
Listing on Siterobot should contain true content and information basing on facts. Listings cant violate laws, generally accepted social norms, religous norms and Siterobot
terms & conditions
item 5.2.1 paragraph h. Copyrights violation is unacceptable. All subjects which has come up in this notifications, are under responsibility of the seller. If you think any there violation, please connect with Siterobot.