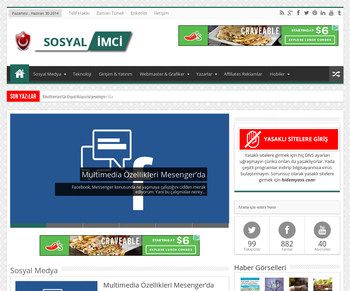 Sosyal Medya & E-Ticaret
Private sale waiting for an acceptable offer
0 offers
, Enter more than $430.20 for offer.
Sosyal Medya ve bilişim dünyası ile ilgili özgün içerik üreten bir site, isterseniz içerik üreten bir site olarak kullana bilir isterseniz e-ticaret sitesi olarak hizmetlerinizi yada web sitelerinizi satabilirsiniz.
Notice :
Listing on Siterobot should contain true content and information basing on facts. Listings cant violate laws, generally accepted social norms, religous norms and Siterobot
terms & conditions
item 5.2.1 paragraph h. Copyrights violation is unacceptable. All subjects which has come up in this notifications, are under responsibility of the seller. If you think any there violation, please connect with Siterobot.