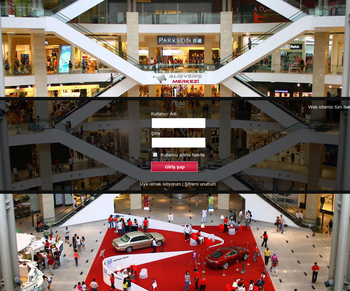 www.alisveris-merkezi.com
Bir zamanlar iyi satışlar yaptığımız ve artık ilgilenemediğimiz özel tasarımlı e-ticaret sitemizi alan adı, e-ticaret yazılımı ve veritabanı ile birlikte satıyoruz... (Alan kişi ya da firma siteyi kendi sunucularında kullabilir. Herhangi bir yazılım firmasına bağlı değilsiniz...)
Sitenin domaini akılda kalacak ve yapılan işle birebir uyumlu bir isimdir. Ayrıca 4000 kişinin beğendiği bir Facebook Sayfası mevcuttur. Sayfa da beraber verilecektir...
Profesyonel olarak e-ticaret sitesi açmak isteyenler için uygun bir yazılıma sahiptir... Kredi kartı ile ödeme sistemi altyapısı da mevcuttur... Sanal pos konusunda da yardımcı olacağız...
Normalde satış fiyatı 30.000 TL idi. Fakat satışı hızlandırmak istediğimizden satış fiyatını 14.999 TL ye çektik... Az da olsa pazarlık payı vardır...
Notice :
Listing on Siterobot should contain true content and information basing on facts. Listings cant violate laws, generally accepted social norms, religous norms and Siterobot
terms & conditions
item 5.2.1 paragraph h. Copyrights violation is unacceptable. All subjects which has come up in this notifications, are under responsibility of the seller. If you think any there violation, please connect with Siterobot.