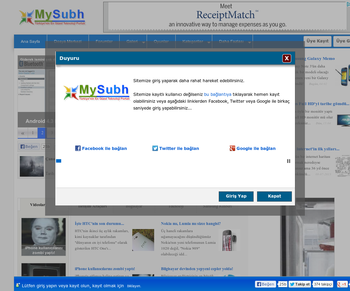 Sitenin aylık getirisi: 500 TL - 1.000 TL
Sitenin açılış tarihi: Mart 2012
Kategori, sitenin içeriği nedir: Teknoloji Portalı
Günlük hit sayısı, kaynak link: 3000 - 6000
Domainin yaşı ve Pagerank değeri: 16 Ay / Pagerank 2
Site tüm içeriği birlikte mi satılık, sınırlama var ise neler: Tüm içeriği ile satılık
Banlı olduğu sponsor var mı: Yok
Banlı olduğu arama motoru var mı: Yok
Kullanılan yazılımın lisansı satışa dahil mi: Evet
Yazılım lisans sonlanma zamanı: Süresiz
Site yazılımı özel mi: Evet özel olarak kodlanmış bir yazılım.
Sitenin satışında herhangi hukuki bir problem var mı, telif hakkı vb..: Yok

Siteyi satma sebebim farklı bir sektöre yönelmeyi isteğimdendir.


Notice :
Listing on Siterobot should contain true content and information basing on facts. Listings cant violate laws, generally accepted social norms, religous norms and Siterobot
terms & conditions
item 5.2.1 paragraph h. Copyrights violation is unacceptable. All subjects which has come up in this notifications, are under responsibility of the seller. If you think any there violation, please connect with Siterobot.